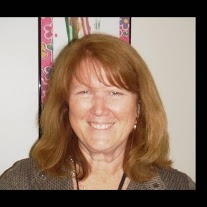 About Superintendent Jeanné Collins...
I am honored to be part of the Rutland Northeast Supervisory Union talented faculty, administration and staff which serve the children in the towns of Brandon, Chittenden, Goshen, Leicester, Mendon, Pittsford, Sudbury, and Whiting. I have served this school system since 2014 with joy and pleasure.
A little about me: I have lived in Vermont since 1994 (yes, I am a flatlander) and have served in a variety of roles in the state, including as special services director and special educator at Harwood Union High School in Washington West Supervisory Union, as well as superintendent (9 years) and special services director (6 years) in Burlington Schools before coming to RNESU in 2014.
I am passionate about working with teachers, families and community partners to ensure that every child has the tools to succeed at their potential. This, to me, is the definition of equity- a system that meets the needs of each child and provides access to the best opportunities. I am committed to nurturing an educational system that is inclusive and welcoming for every child and offers a rigorous educational experience.
EXPERIENCE: TEACHING AND LEARNING
I have previous teaching and administrative experience in California, Arizona and Vermont. Having launched alternative schools in Vermont and Arizona public schools, I was fortunate to launch Vermont's first two magnet schools in Vermont, with a focus on the arts and sustainability and a goal of socio-economic integration. With a background in the area of emotional disturbance, I teach as an adjunct professor on crisis prevention and life space counseling practices which are focused on changing the behaviors of disruptive students.
FAMILY
I currently live in Shelburne, VT and have raised five children. Three of my kids have now graduated from college, one is in college and the youngest is in high school. I have been a soccer mom, a basketball mom, a tennis mom, a football mom, and a gymnastics mom over the past 15 years. Growing up in Indiana, I am the middle child of a journalist/editor and a genealogist and have four siblings who remain in the Midwest. The greatest influence on my career is my grandmother, also a Jeanné Marie, who "went west" as a young woman in the early 1900s to get her teaching degree at the Colorado Normal School (now the University of Northern Colorado, where I got my masters in education 60 years later). My grandmother taught in the CO mountains in a one room school house for several years before returning to IN to marry her fiance and teach for the rest of her career in that state. Her love of teaching, learning and of kids had a profound affect on me as I grew up and I knew I was destined to be a teacher at the ripe age of 7.
EDUCATION
I completed my undergraduate work at Purdue University and earned a masters degree at the University of Northern Colorado, along with a Certificate of Advanced Studies in Educational Leadership from St. Michael's College, VT.
BOARDS
I believe in giving back to the community and thus I serve on several boards and committees, including the American Association of School Administrators, The Vermont Council of Special Education Administrators, and hold office in the Vermont Superintendent Association. I also serve on the advisory board of the Children's Pediatric Hospital of Fletcher Allen and the Vermont Kin as Parents board. I am fortunate to be part of wonderful organizations that focus on kids!